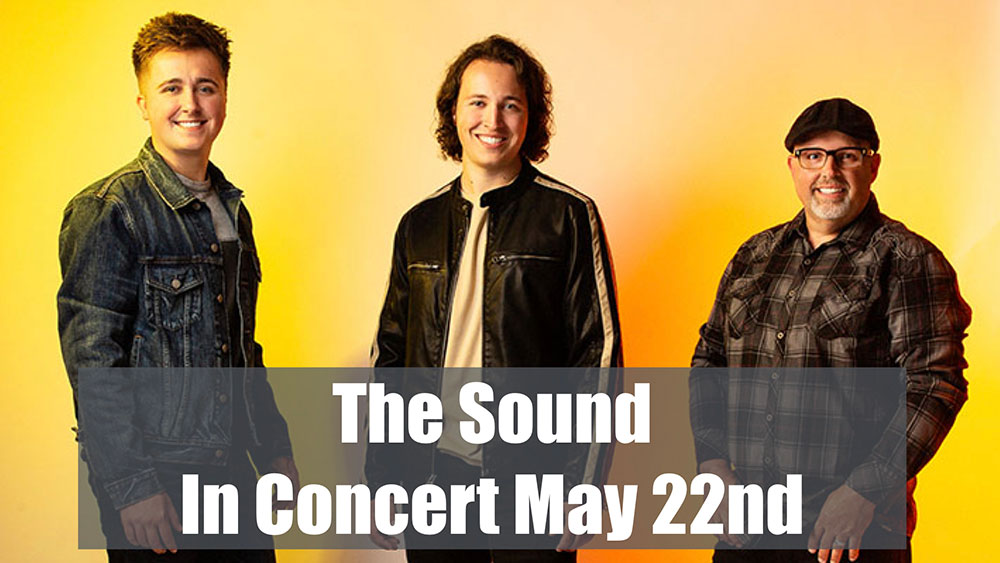 The Sound In Concert, May 22nd
The Sound In Concert

Sunday, May 22nd at 10:30AM
The Sound will lead us in our morning worship on Sunday May 22nd! Join us for worship experience and message in the song you won't want to miss!
The Sound is a Dove Award Nominated band comprised of Rob Mills and his two sons, Levi and Jacob. Formed in 2017, they bring a Nashville sound to Christian music. They've performed live for thousands and have entertained millions through television, social media, and radio. They're bold, fresh, excited, and talented. Above all else, they remain faithful to the cause of Christ.
In 2019 The Sound released their acclaimed major-label debut album, Make It Count. It produced the band's first two #1 singles and garnered the group their first Dove Award Nomination. They performed live at the 51st Annual GMA Dove Awards in 2020.
"We're so thrilled with how we've seen God move in our lives and in the lives of the people we meet every day. We can't wait to see how He uses this music to impact those who hear it." -Rob, Levi, and Jacob